What do schools, youth and community organizations, hospitals, elder-care facilities and RideAlong have in common?
We all care deeply about making sure that our families stay safe.

We all see every day how devoted parents and caregivers are to their children's wellbeing. 

We all know how hard it is to wrangle schedules.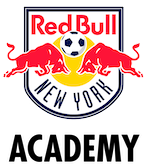 RideAlong + Your Organization
= Success
Safety
We put child safety above all else. Our drivers must pass our rigorous proprietary screening process, including background checks, vehicle inspections and regular follow-up testing. 
Affordable
Cost is all too often a barrier for students to get to and from school and their activities safely. Our school and institutional partners know us and trust us to find the best transportation fit for the family budget.
Reliable
Our entire business model is based on ensuring safe arrivals. The result? Prompt drivers. Consistently amazing service. Happy families.
At RideAlong, the families and the kids know their drivers. Parents, as well as school, office, sports, arts and camp administrators, can track their kids' whereabouts in real time. With our technology, parents, as well as teachers, coaches and even the kids themselves, can all share important information.
To & From School
Make life easier for parents and for children with a smooth transition to the start and end of the day with ridesharing for students.
Field Trips
There's a whole wide world for your students. Don't let transportation limitations keep them from exploring it.
Extracurricular & Sporting Events
Debate club competitions. Dance class. Soccer practice. Play rehearsals.  Model UN conferences. State championships. Coaches and teams have enough to prepare for without worrying about getting there.
Daycare Transportation
Even the littlest littles need help getting to and from daycare. We proudly work with daycares to ensure preschoolers have a safe, fun ride to their first school.
Get Started.
Who wants another complicated item on their to-do list? We make it easy to RideAlong.
The first step is to request a quote. Input your information in our form and we reach out within 24 hours to come up with a transportation schedule and quote that meets your needs.